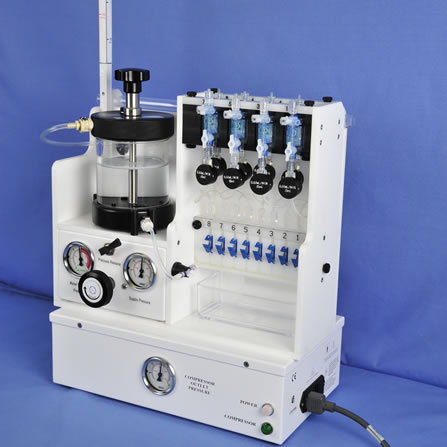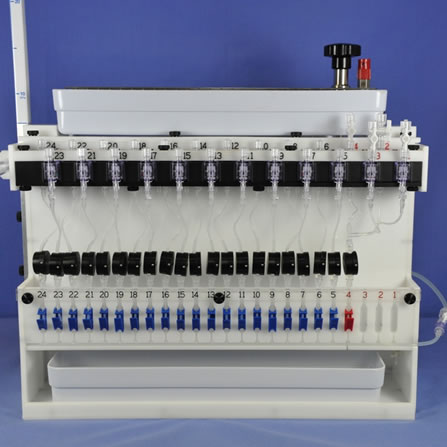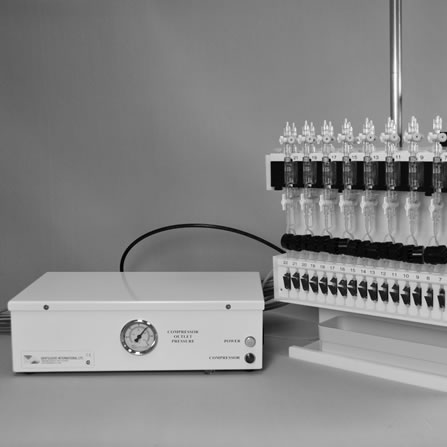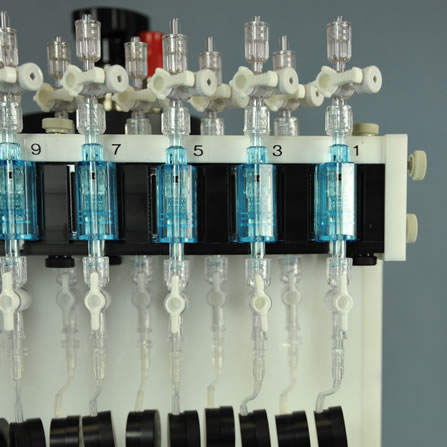 Portable Pump
The Portable Manometric Pumps are specially designed to maximize the number of motility channels for high resolution manometry, while limiting the amount of space utilized. These pumps are also fitted with special clamps on the back for easy mounting onto an IV or cart system pole for better portability and mobility. This line of manometric pumps provide the same level of accuracy and dependable functionality as Mui Scientific's standard electrical pump, with the added advantage of being smaller, and easier to handle.
The pump can be connected to a separate air compressor unit, or directly connected to hospital supplied compressed air (as an even greater space saving solution). The autoclavable resistors are easy to remove and replace. The pump is suitable for all types of transducers and motility operating systems.
---
To place your order or for information on customization, please call (905)890-5525 or our toll free number (800)303-6611. Or, you can email us at
mail@muiscientific.com
.