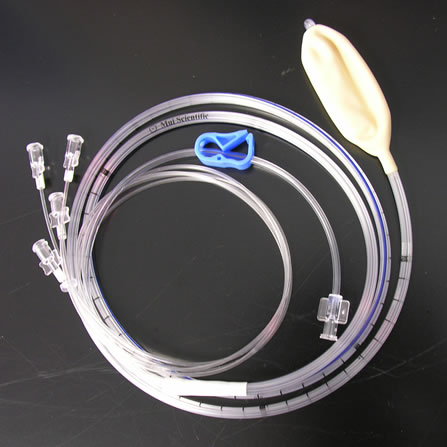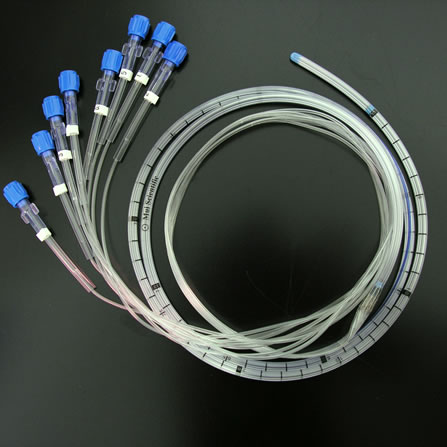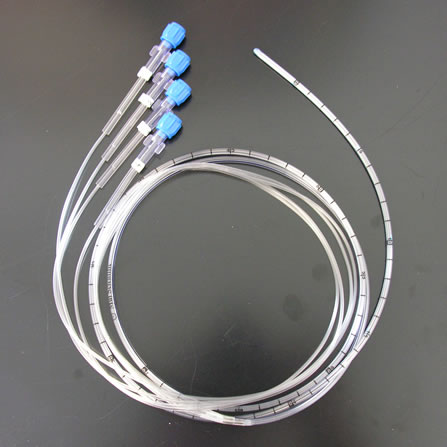 Water-perfused Motility Catheters
Made from medical-grade, clear polyvinyl chloride (PVC) tubing, these catheters are manufactured with the highest precision and are 100% quality tested. The rounded tip and smooth body surface allows for maximum patient comfort, while the low distension factor of the material guarantees fast and accurate response rates. All catheters have a blue indicating line along the length of the catheter body for lumen positioning, as well as incremental markings for accurate pull-through. They have staggered pigtails for easy location of the next sequential port, and can be used with any model of perfusion pumps.
---
For customized catheters, or if you have any questions or need more information, please call us (905)890-5525 or our toll free number (800)303-6611. Or you can email us at
mail@muiscientific.com.